HONING MACHINE

FULLY AUTOMATED TUBE HONING
Fully Automated Tube Honing – Honix 15/ Honix 20

The HONIX 15/20 design is innovative and revolutionary, making it stand out from other honing machines in the hydraulic repair industry. It is designed by experienced engineers who removed the hassles in the honing process. Use the HONIX 15/20 to increase the quality and productivity of your operation.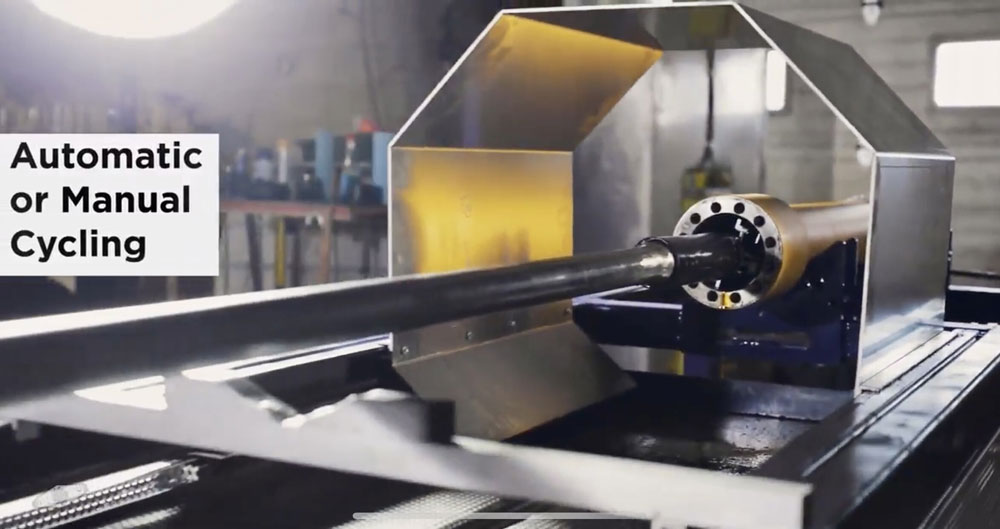 Automatic or Manual Cycle
Increase operator productivity 
Faster cutting rates
Consistent quality
Time-saving
User-friendly
Customer satisfaction
Reduce material waste
Decrease part rejects
Low maintenance
Voltage Max         

410V,10Hp,3Ph,50/60 HZ,30A

Travel Max     

15 ft or 20 ft , depending on the model

Travel Speed   

50 ft/min

Bore Range    

3.5"-21"

Max Honing Torque   

100 ft/lb

Max Spindle Speed     

200 rpm
Honing Machine


Consumables
Hydraulic Oil     

Multi Grad 32/10 Gal

Honing Oil     

20 Gal

Honing Head   

ANR160A

Fuse    

FRZ ATDR30 GLS/600V/30A (#3)

Fuse     

7A (#1)

Fuse    

3A (#3)

Filter    

Paper media coolant (#2)

Oil Filter (Power Unit)       

Buyers HFA51025
Innovative Design of the Honing Machine
The HONIX 15/20 is a fully automated honing machine with electric over hydraulic design.
The hydraulic power unit is mounted below the frame that drives two hydraulic motors for the stroker and the honing head.
The honing oil centrifugal pumping system directly feeds the oil to the abrasive head media via the drive and feed assembly.
This innovative design does not require connecting a hose to lubricate the tube. The Operator can start honing without maintaining proper feed during the honing process.This is possible through a patent-pending constant-torque clutching mechanism.
The used honing oil is recycled through a 3-stage filtration process, thereby preventing galling between the workpiece and the tool.
This ensures maximum cutting rates, long abrasive media life, and quality results.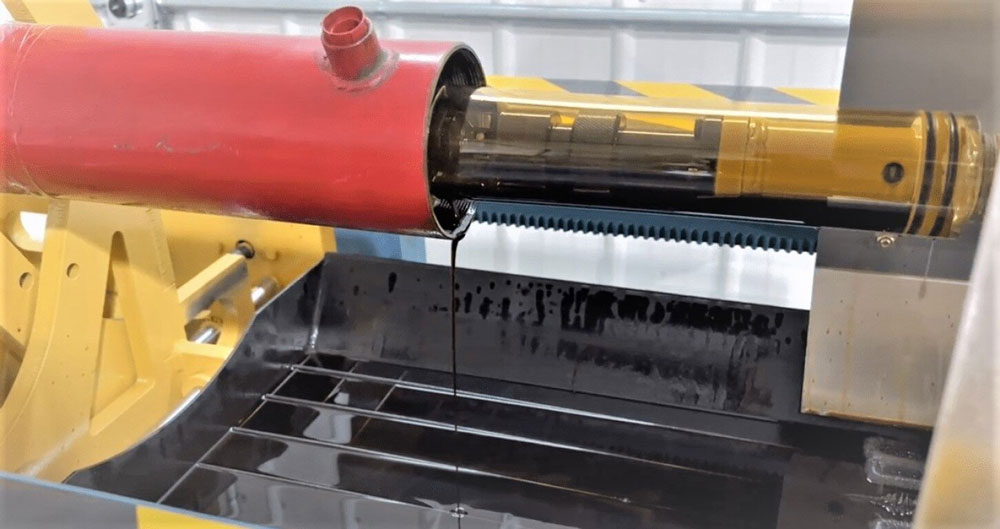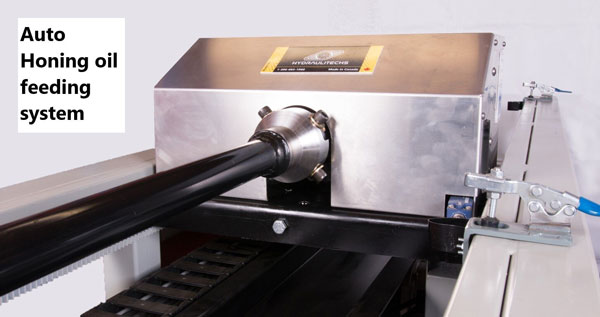 AUTO HONING OIL FEEDING SYSTEM
The honing oil is directly fed to the abrasive head media via the drive assembly.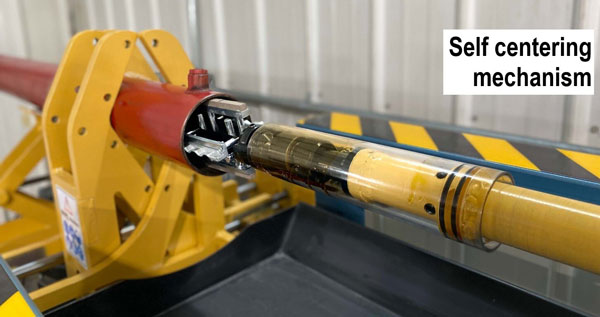 SELF-CENTERING MECHANISM AND WORK HOLDING SYSTEM
Regardless of the tube size, this system allows rapid setup and ensures the tube is centred after clamping.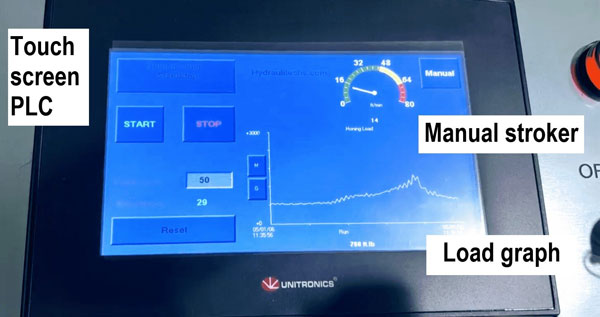 PLC CONTROLLED TOUCH SCREEN WITH LOAD GRAPH AND MANUAL BUTTON
Load graph displays the load along the honing shaft during the strokes. This helps indicate locations of the tight bore spots.The manual stroker is available on the PLC to allow the operator to move the honing tool over the stroke length, to set the ends of the stroke during setup process.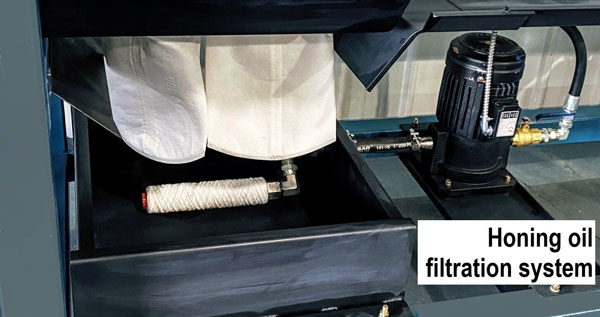 HIGH QUALITY HONING OIL FILTRATION
The 3-stage filtration system that includes magnets and paper media coolant filtration.
Want to learn about our other Hydraulic Machine Shop Equipment?