TEST RIG

HYDRAULIC PUMP / MOTOR TEST STAND
The HTR 500 hydraulic test rig is a multi-functional universal test stand and designed for general shop testing. Capable of testing an extensive range of hydraulic components such as hydraulic pumps, motors, valves, cylinders and other components. Can test all makes and models of hydraulic components. Component performance is determined by comparing test results with the manufacturer's specifications. Utilizing the benefits of the HTR 500 will give you peace of mind when you deliver products to your customers.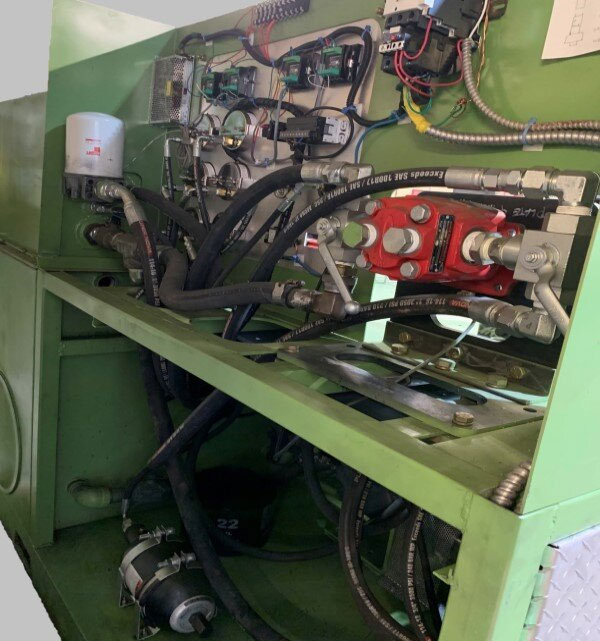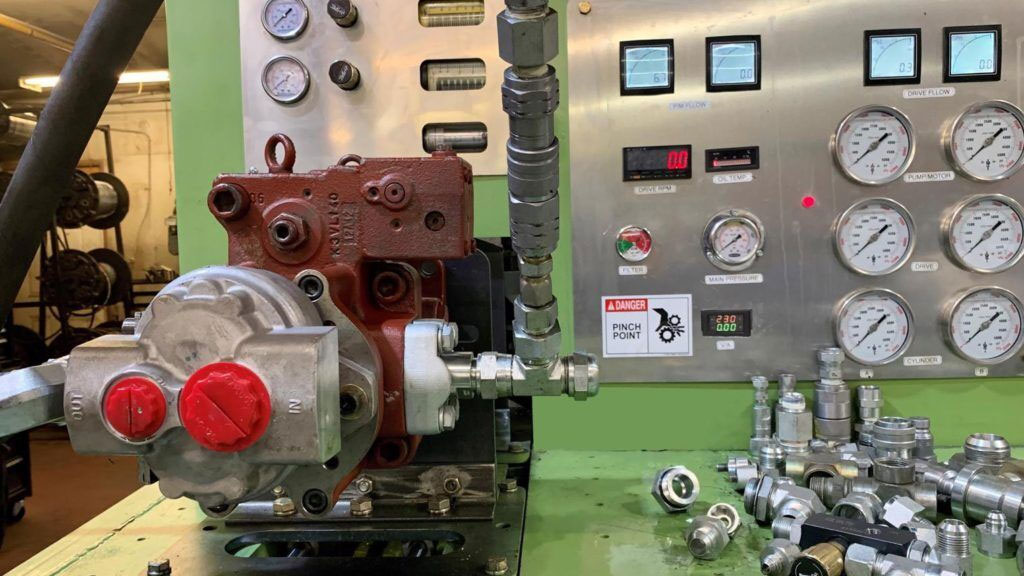 TEST ITEM METRICS AND CAPACITY
The HTR 500 is capable of testing components such as pumps, motors, drives, valves, cylinders, accumulators, hydraulic concrete hammers, pressure relief/reducing valves, flow controls, steering units and flow dividers.
Cylinders: up to 6 GPM, 6000 PSI, all types
Motors: closed loop/open loop
Pumps: closed loop/open loop, up to 3 sections
Hydrostatic pumps/drives
Valves: 3-section, simultaneous
Accumulators
Flow control
Flow dividers
Hydraulic concrete hammers
Pressure relief/reducing valves
Max weight     

200 kg / 440 lbs.

Max diameter   

80 cm / 31 inch

Max length     

200 cm / 80 inch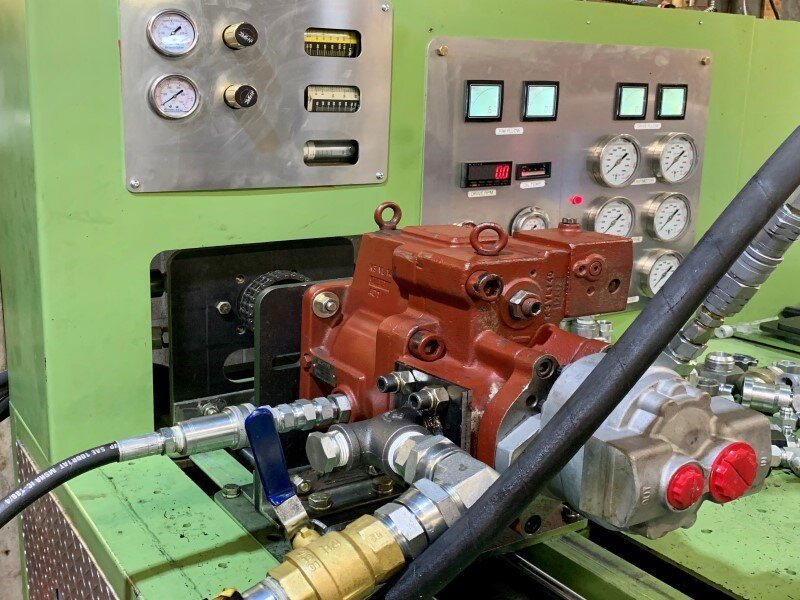 50 hp 3-phase electric motor
420 volt 3-phase, 55 amp
6 GPM @ 6000 psi
30 GPM @ 2500 psi
50 GPM @ 1350 psi
Auxiliary Electrical Supply
PWM 12 volt (for test proportional valves)
12/24 DC outlet (for testing solenoid valves)
Control station for running up to 3-stage valve independently
Main flow and pressure
Test item flow/pressure/power
Electrical motor amp/voltage/power
Test item electronic data acquisitions/monitoring for all pressure and some drain lines.
Universal Mount and Shaft Attachments
Float spinning love joy shaft couplings with speed monitoring
Easy pump/motor shaft attachments (all standard couplings supplied)
Universal mounting system for components (accommodates SAE-A/B/C)
Hydraulic Quick Connections
3 case drain lines (1 flow and temp-monitored)
3 monitored return lines (pressure and flow)
3 suction lines
1 auxiliary charge pressure line (with adjustable and monitored pressure and flow) – this feature is utilized to help test pumps with charge line/drive with break line or small hydraulic components.
Other Main Features, include
Oil Drain Bed for collecting spilled oil during test process
Protective guard for spinning shaft and coupling
Low profile test item fixture for easy handling
150 L (40 gal) tank with level/temperature monitoring for main pump
150 L (40 gal) tank for test item with filtration and heat/level monitoring
Internal leakage test for hydraulic cylinders
Want to learn about our other Hydraulic Machine Shop Equipment?