Nutbuster

Hydraulic Cylinder Repair Bench
The Hydraulic cylinder repair bench/Nutbuster is designed to disassemble and tighten piston nuts and cylinder glands. Two counteracting cylinders generate cracking torque and a fast turning motor taking action to open the nut.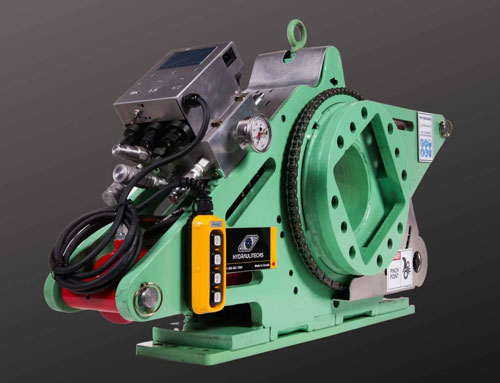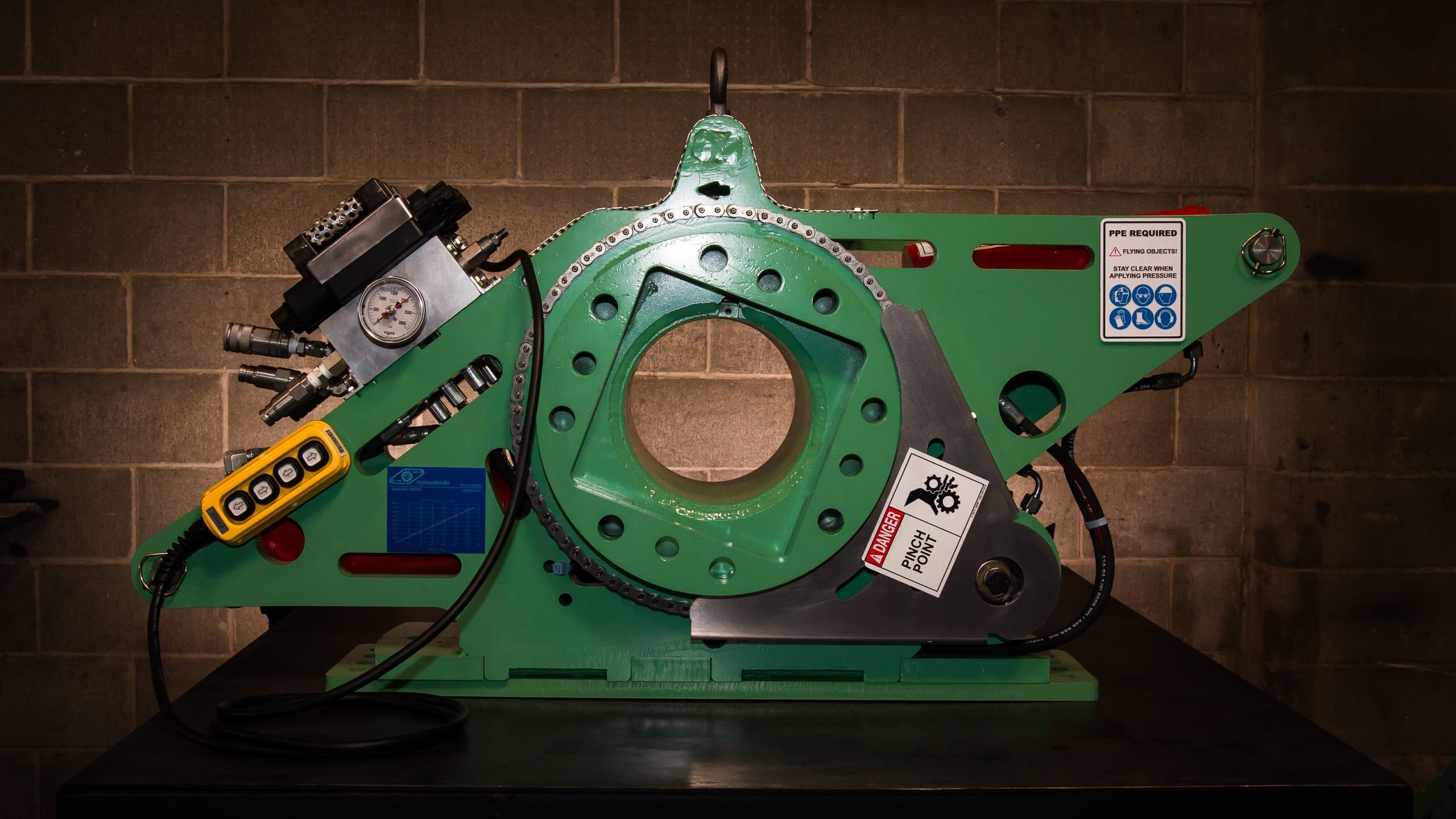 Nutbuster capabilities
The Nutbuster System is a premium hydraulic cylinder repair bench that includes the Nutbuster Head which generates the torque to disassemble the nuts and glands of heavy-duty hydraulic cylinders. 
Who can benefit from the Nutbuster
The mining, oil and gas, forestry, marine, Hydraulic shops and construction industry benefit from the Nutbuster™.
Warranty & Customer Support
The Nutbuster head and repair bench has life time warranty. Customers also receive standard safety, upkeep and operations manuals and assistance. This product is proudly engineered, produced and assembled in Canada.
Base swivel
Electric control valve
Wired remote control
Pressure-torque chart
Hydraulic motor with 600 ft-lb
Self-locking hex plates
Capable of attaching to the Back Eye Holder
MECHANICAL
Nutbuster Head Torque

50,000/100,000 lb-ft


Hydraulic Motor Torque

600 lb-ft

TABLE (customizable)
Standard

20 ft

POWER UNIT (Optional)
Power Requirements

5 HP


Standard Voltages

220, 3-Phase


Tank

25 Gallon


Pressure

2,500 psi


Flow

3 gal/min
HTW50: The economic option
The HTW50 model is suitable for most of the hydraulic shops and is capable of applying 50,000 ft/lb torque.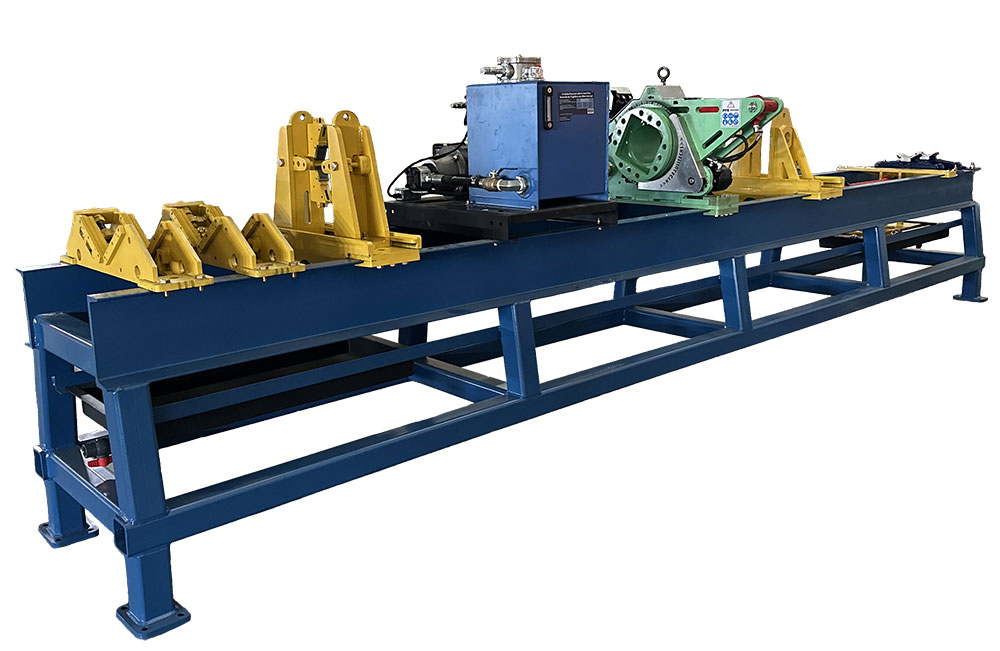 HTW100: For mining applications
The HTW100 model is designed for heavier jobs and is capable of appling 100,000 ft/lb torque.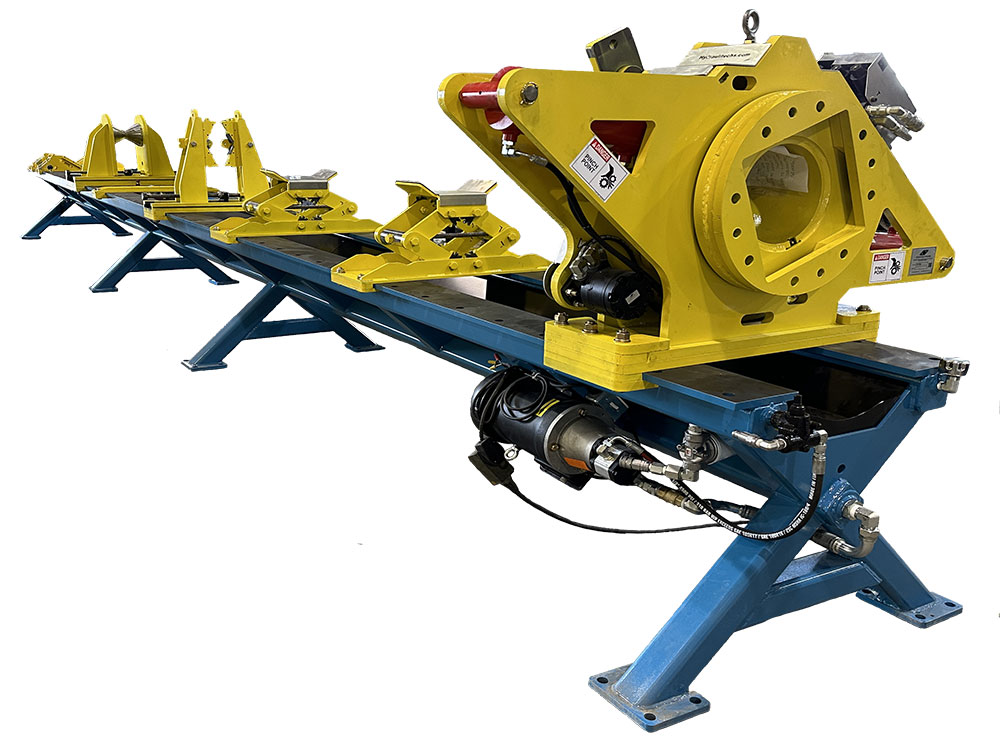 The Nutbuster operates through an electric control  valve  that   is   mounted on the Nutbuster Head, running by wired remote control.

The control valve controls the 2 – 4" hydraulic cylinders, the hydraulic motor and a push/pull cylinder.

The Nutbuster head  sits on a swivel base.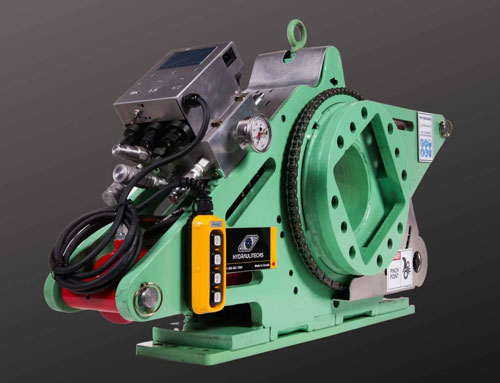 Want to learn about our other Hydraulic Machine Shop Equipment?